Embraced by nature
Enjoy luxurious rooms with individual décor in a relaxed setting embraced by nature. Bring with you a loved one, hike in stunning beech forests and enjoy the elevated location with wonderful views.
Stay overnight
Our convivial country hotel has a total of ten rooms spread over two different buildings. All rooms are different and have their individual feel and décor with comfortable beds as well as their own shower and toilet.
The rooms
The rooms are carefully decorated paying close attention to comfort and functionality. We have free wifi throughout the premises but have opted not to have TV in the rooms. The houses also have lovely common areas, where you may brew coffee/tea and have access to refrigeration. Dogs are welcome in four of our rooms.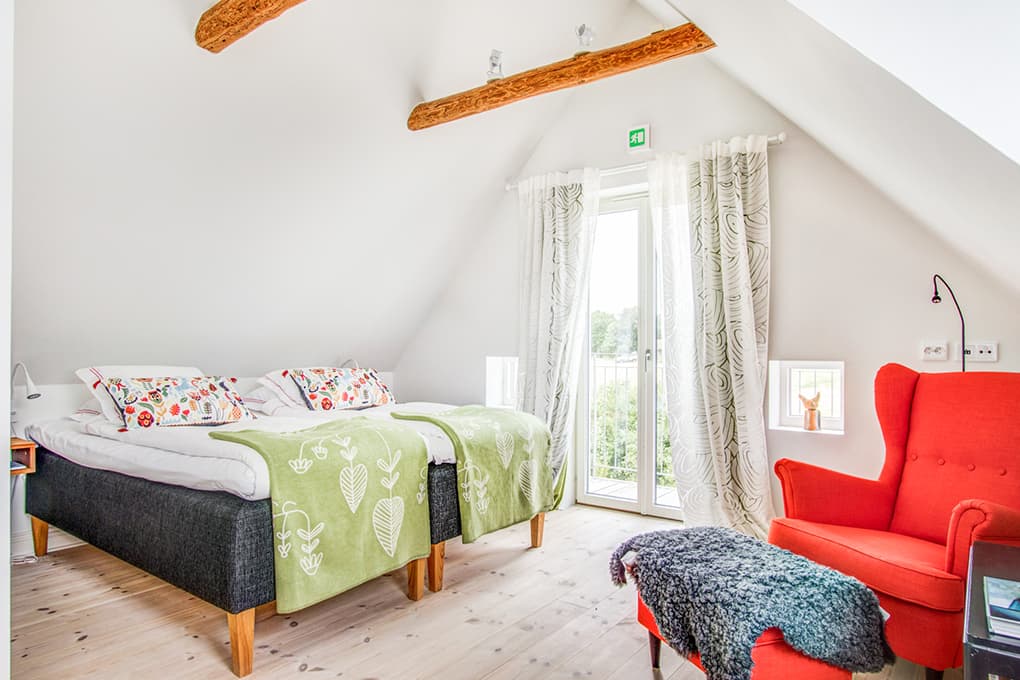 Book overnight stay
Spring, fall and Winter the hotel is open last weekend in every month.
With reservations for changes.
26 June – 8 August we are open seven days a week.
Dinner is included in our overnight packages. Served from 18:00
We have made a table reservation for you who have booked a overnight package.
Cocooning – our variation on Glamping.
Let your stay be an experience you will remember for a long time! Stay overnight in one of our fantastic cocoons – rooms with comfortable beds and nature close by.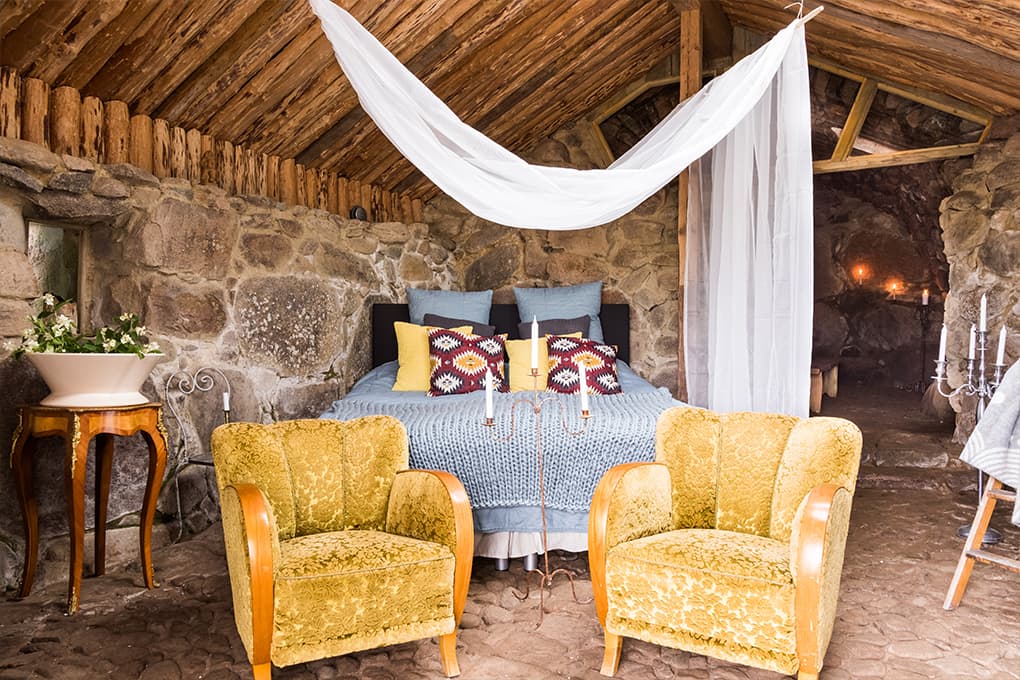 Excellent five-course dinner. Soothing environment and beautiful surroundings with a nature reserve right around the corner. Very nice staff.
Rural location, fresh rooms and bathrooms. Fantastic, accommodating and service-oriented staff. Hotel owner is very hospitable and helpful. The restaurant was outstanding, very warming and amazing food! Nice with the jacuzzi.
Check out from everyday stress, go offline and relax in peaceful surroundings. Gaze out towards the meadows and sea, take in all the countryside's refreshing scents and wildlife. Relax and be mindful of the present, with nature right outside the window.