Our environment
With magical views, spruce farming and hiking trails around the corner, we dare to say that you come to a unique place when you visit us.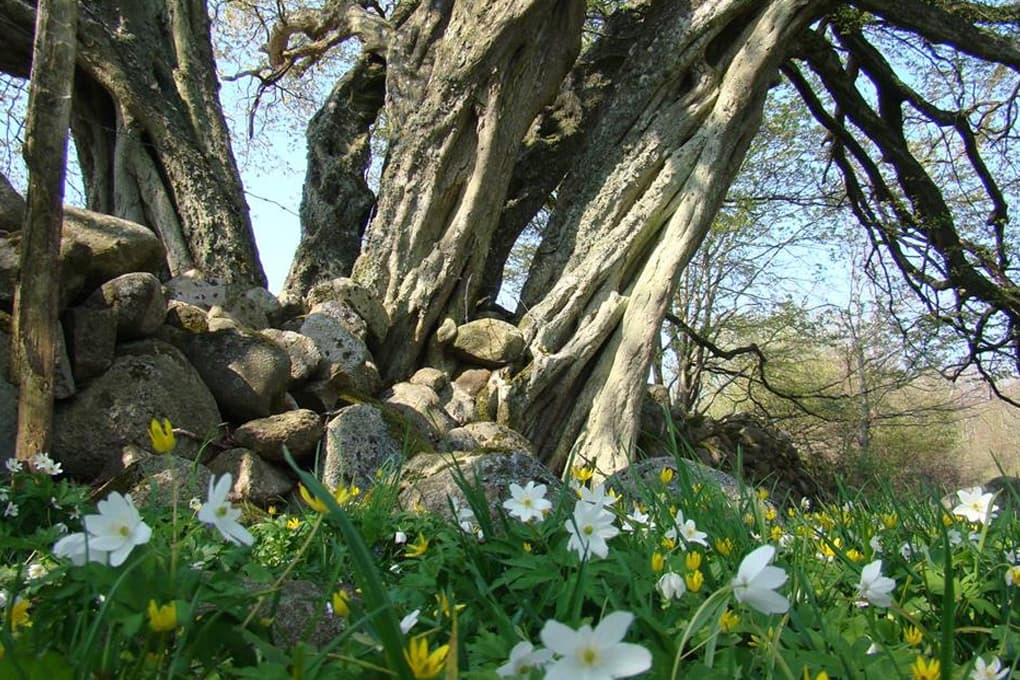 The nature
At Cocoon, you're never far away from nature. The country hotell is situated on the hills with a spectacular view at the countryside and the sea.
The area
We have fantastic beech forests and the nature reserve Forsakar right on our doorstep. The hiking possibilities are close by in the nature reserve of Forsakar and also with a shorter but beautiful footpath in the farm's fields. For those who enjoy rambling, Skåneleden passes by next-door and Sydostleden is a bike ride away.
Can highly recommend Cocoonmeeting! Top-notch with wonderful surroundings! Pastures with grazing animals and views all the way to the sea. The rooms have everything you could wish for to have a relaxing stay! Beautifully decorated spacious rooms with nice details.
Familial atmosphere and we were warmly cared for by the hostess/owner and chef. Very good food and comfortable beds. Rural surroundings with sweeping views from most rooms.
A warm welcome for a fantastic stay in a quiet, harmonious environment with access to fine rooms, spa & wonderful nature. Gastronomic experience with hints of spruce shoots from a superb kitchen. Coming back! Highly recommended!