Nature in focus
At Cocoon, you're never far away from nature. We have fantastic beech forests and nature reserves. Hiking opportunities exist to the waterfalls in the Forsakar reserve, which is our closest neighbour, or on our own hiking loop to the attractions on our grounds. For those who enjoy rambling, Skåneleden passes by next-door and Sydostleden is a bike ride away.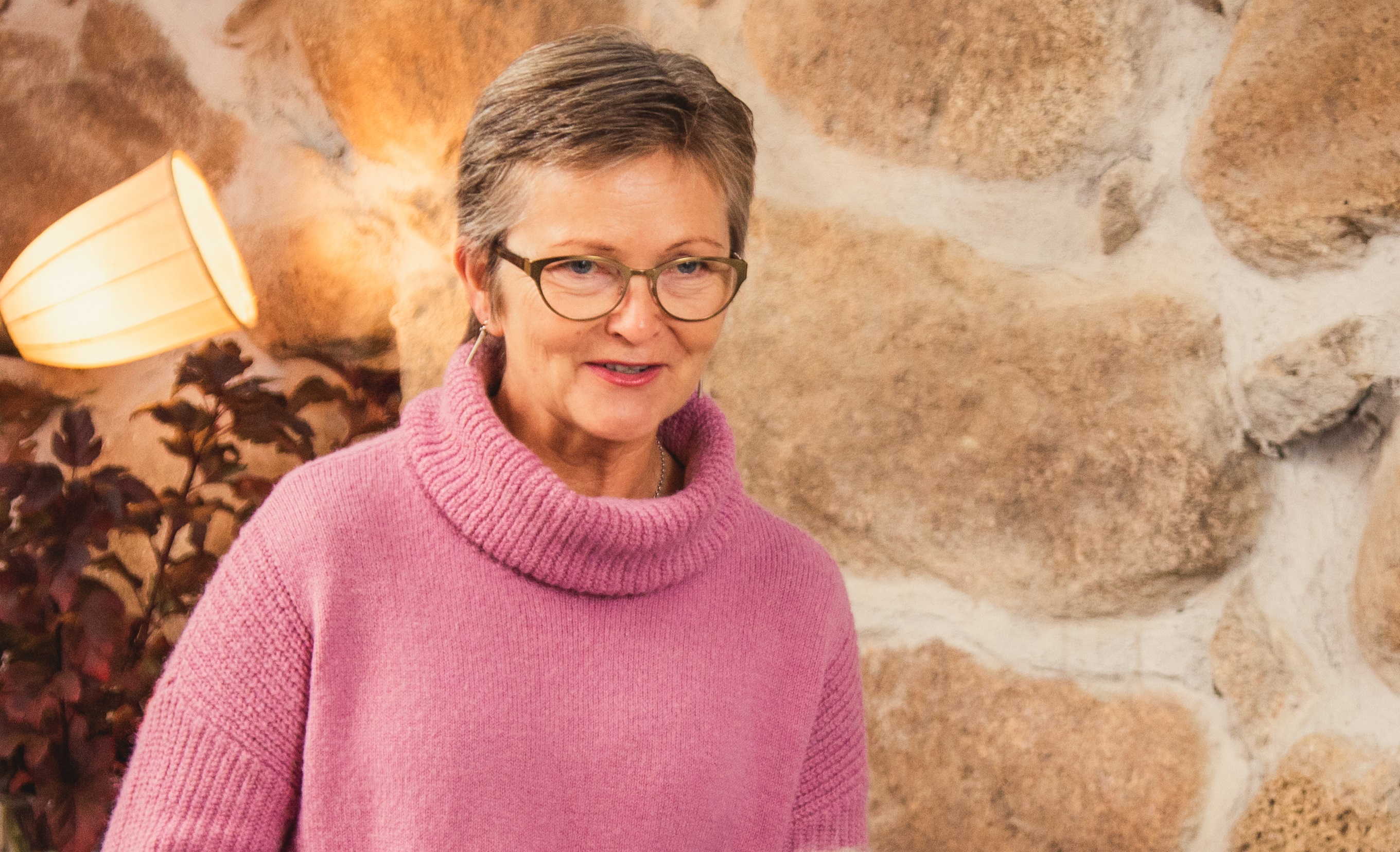 Our history
Bodil and Gunnar, who are Christmas tree growers in Degeberga, have turned the farm in Borråkra into a country hotel with a difference – a must experience! With original creative ideas and refurbished old furniture, the country hotel has a completely unique and personal atmosphere.
Our stone cocoon lies at the origin of our cocoon concept. We stumbled upon this magical stone hut on the farm grounds, and it felt right away that here we can create something exciting! After a tree, weeds, soil and stone were removed, the careful renovation could begin. Mud from our grounds was mixed with sand and water, cracked alder from our forest became ceilings, oak planks after the storm Gudrun were turned into benches and tables. On the benches you sit on skins of lambs reared on the farm.
We have Christmas tree plantations, Gunnar's Granar, on part of the land – the beautiful slopes sometimes resemble Tuscany's vineyards! The spruce shoots – the lemons of the North – can be used as food. Our chef uses spruce sprouts in the cooking and creates magical flavours!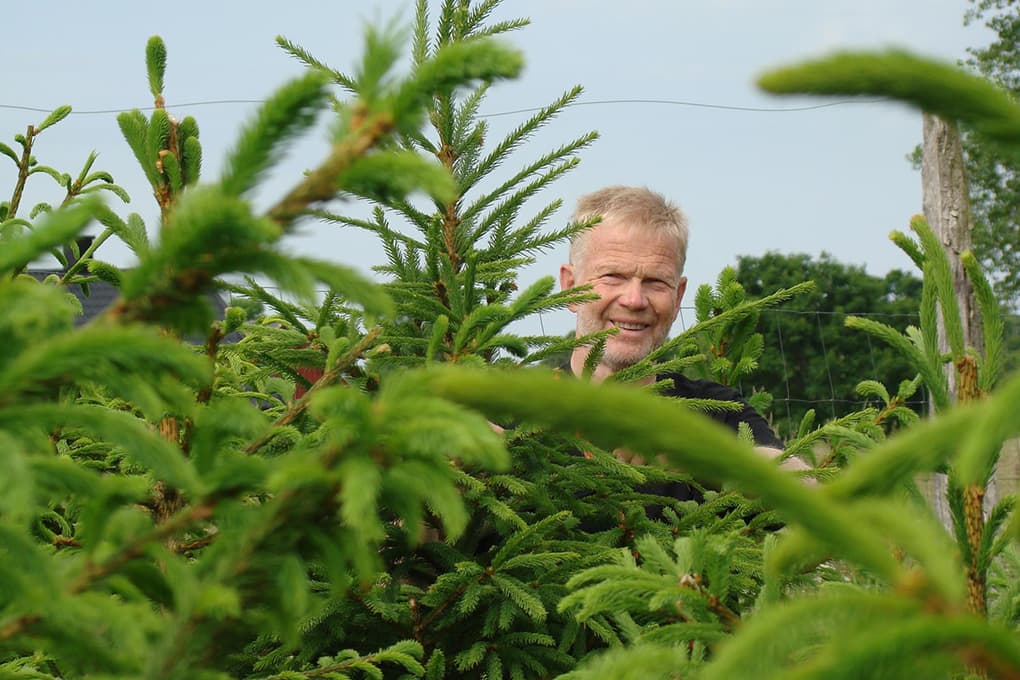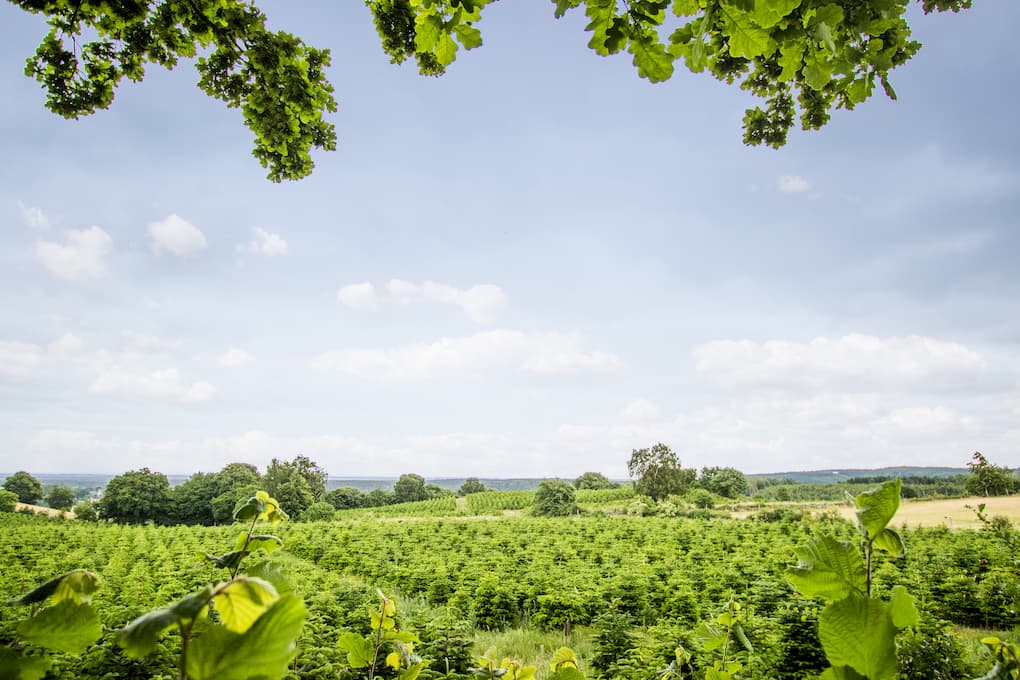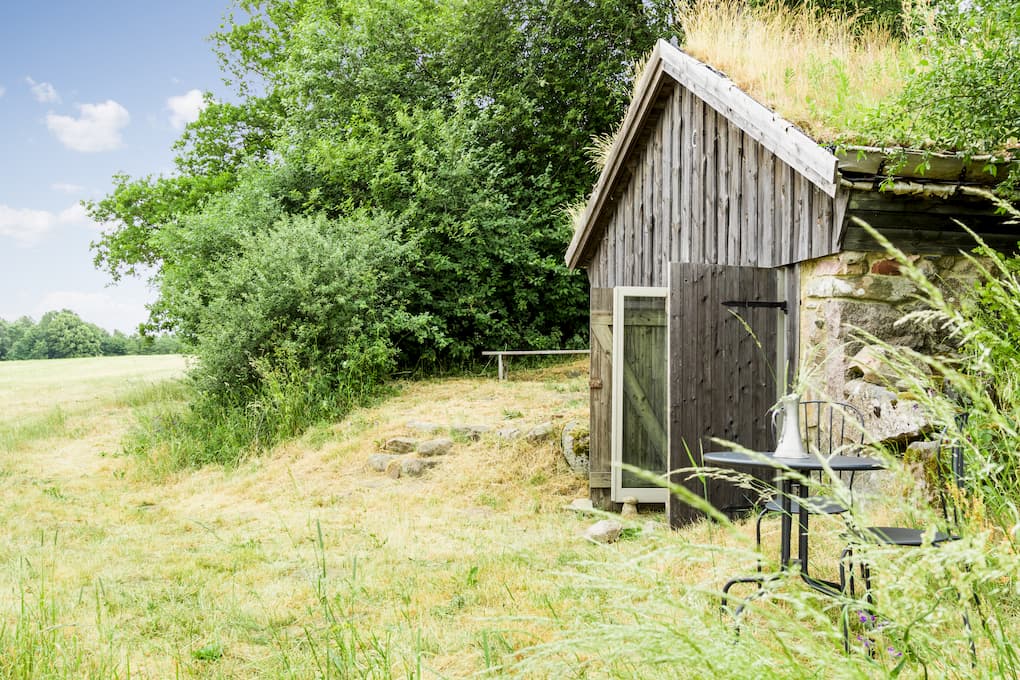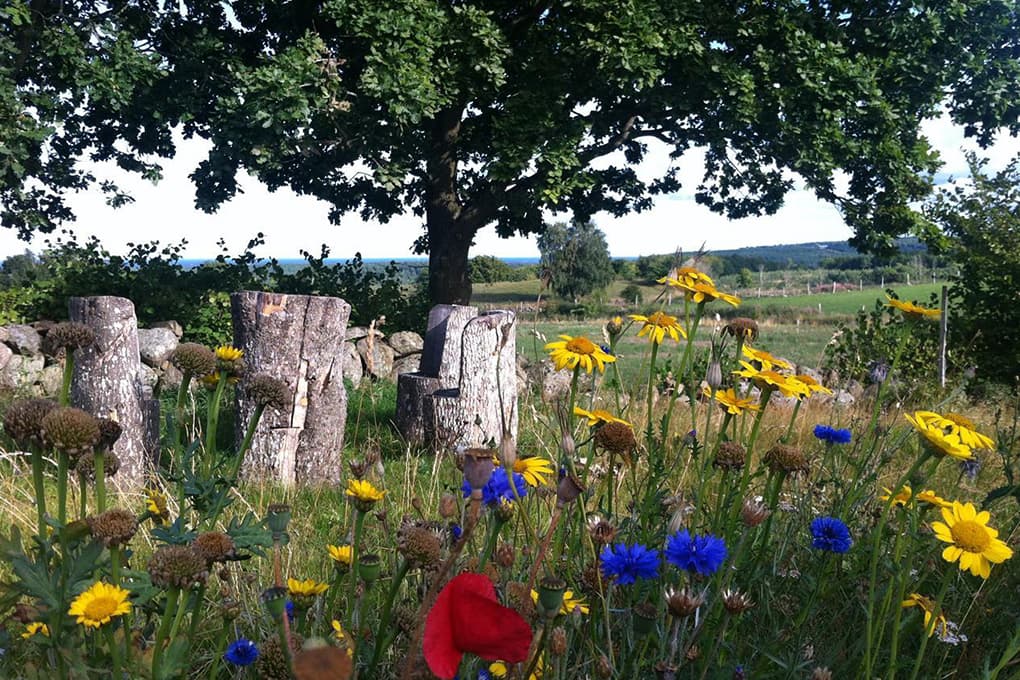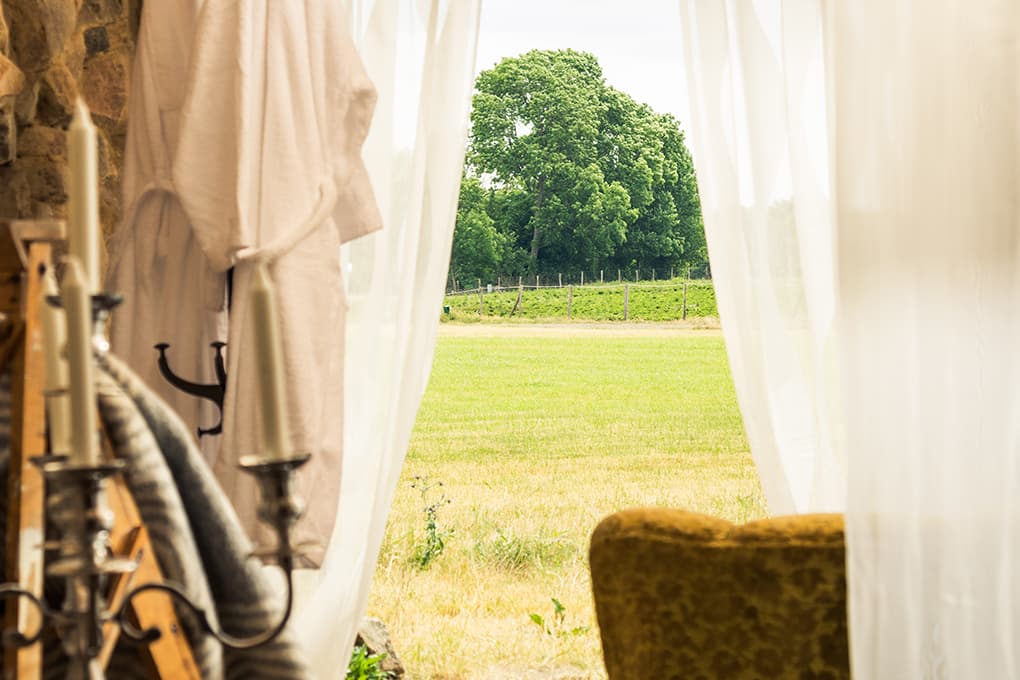 Genuine & honest
Scenic & peaceful
Earthy & sustainable
Thoughtful & beautiful
Personal
Very clean and cozy. Good treatment and a good starting point for visiting Skåne and Österlen.
Very good accommodation in the countryside. Well treated by the owner Bodil, who came with good tips and advice on e.g. nearby restaurants, good beaches and excursion destinations. The room was very fresh, well cleaned and organized.
Wonderful staff, good food and fun concept. And the surroundings … wow!