Glamping
We live in a constantly connected world with demands from many different directions, where everyday stress is a fact. Travel trends are going in the direction of accommodation experiences with a difference. Glamping is definitely unique!
Cocooning
Our glamping experience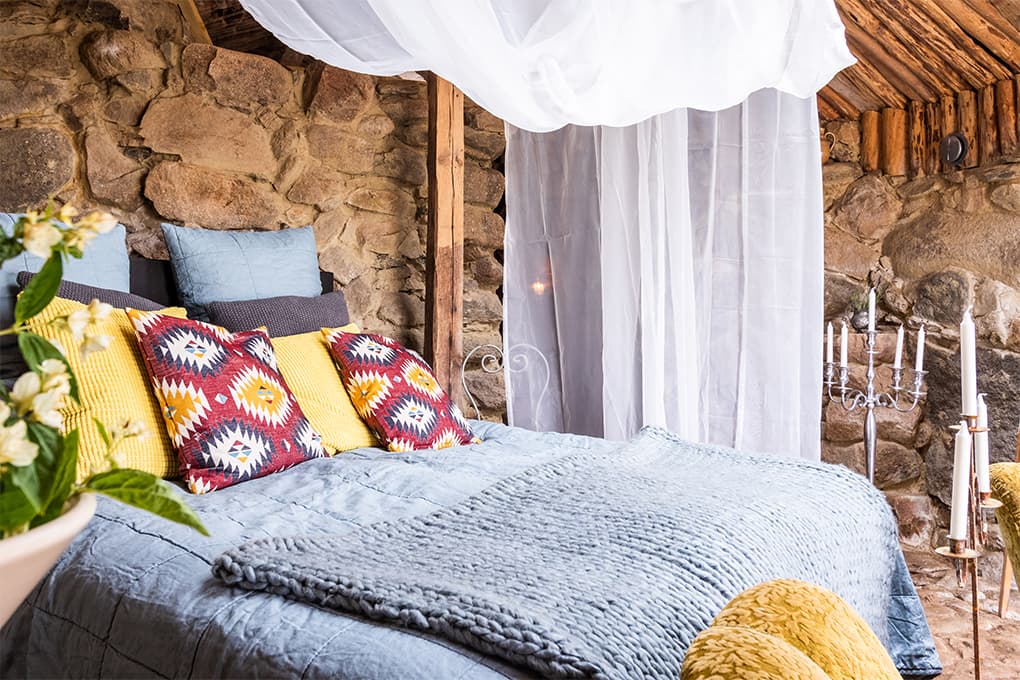 What is that? Well, it is a more luxurious kind of camping. Primitive luxury by the countryside. A unique experience far away from the every day stress. Stay overnight in one of our fantastic cocoons – rooms with comfortable beds and nature close by. Do you have any other requests, please let us know and we will customize the magic of your stay.
I Cocooning 1 night:
Breakfast with home-baked bread
Fruit
Freshly made beds
Robe
"Emergency kit" with flashlight, patch etc.
Fireplace, candlelight
Simple WC / sink in the Cocoon house, shower facilities in the main building.
Please note: No electricity!
5500 SEK/2 people
Cocooning is available for booking June 26 – Aug 8
We recommend you to book our 5 course dinner and a bottle of Cava at arrival. Let us know and we will make a table reservation and prepare the bubbly wine.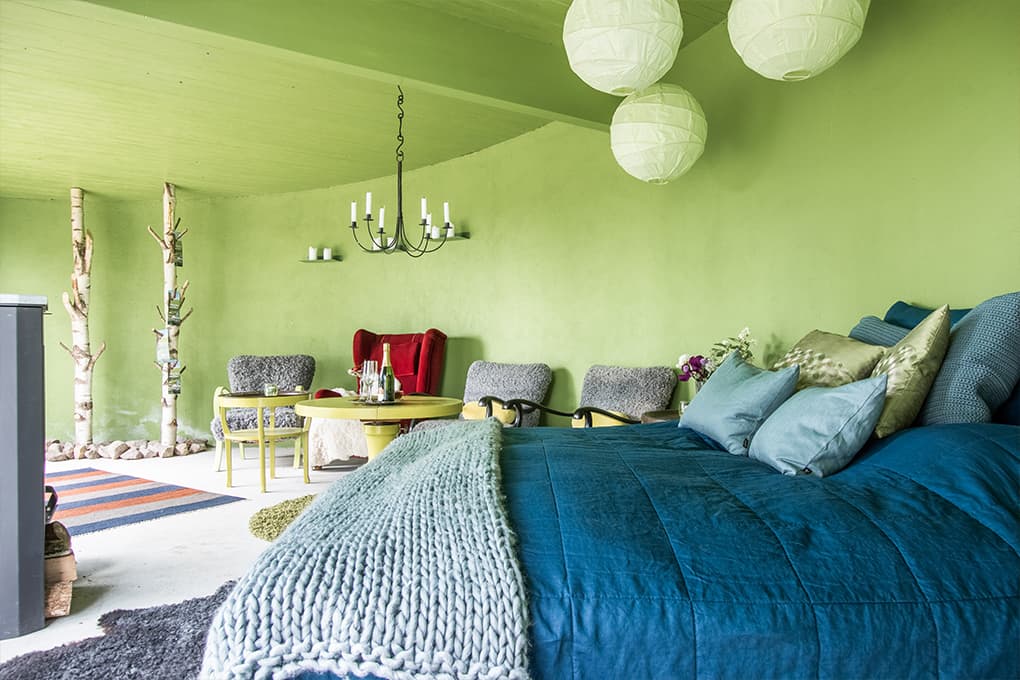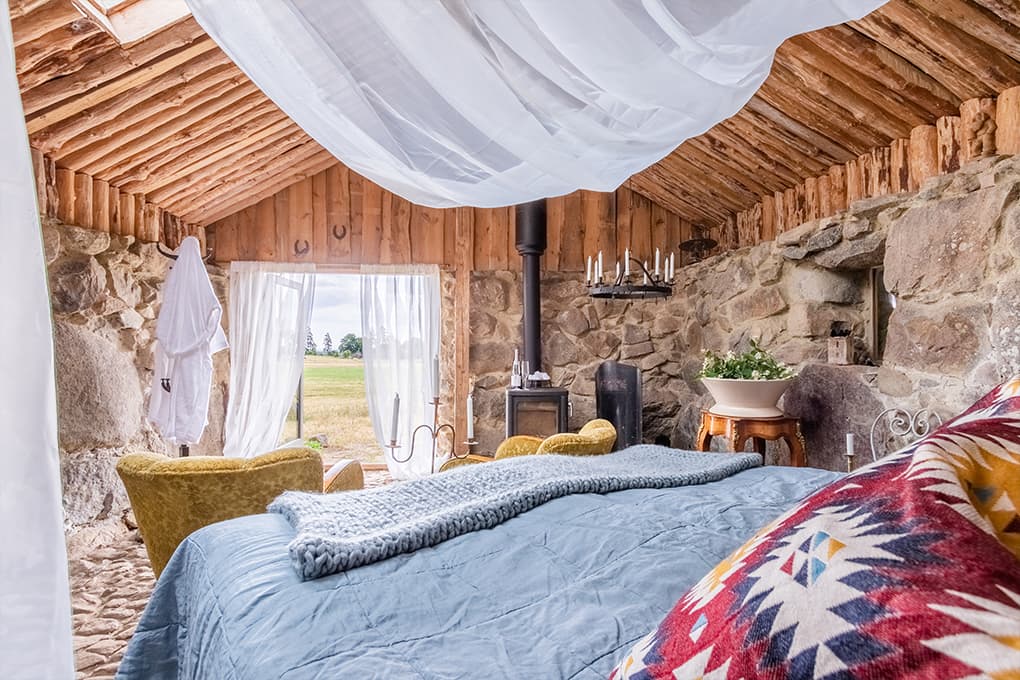 Grey Cocoon
A wonderful setting for relaxing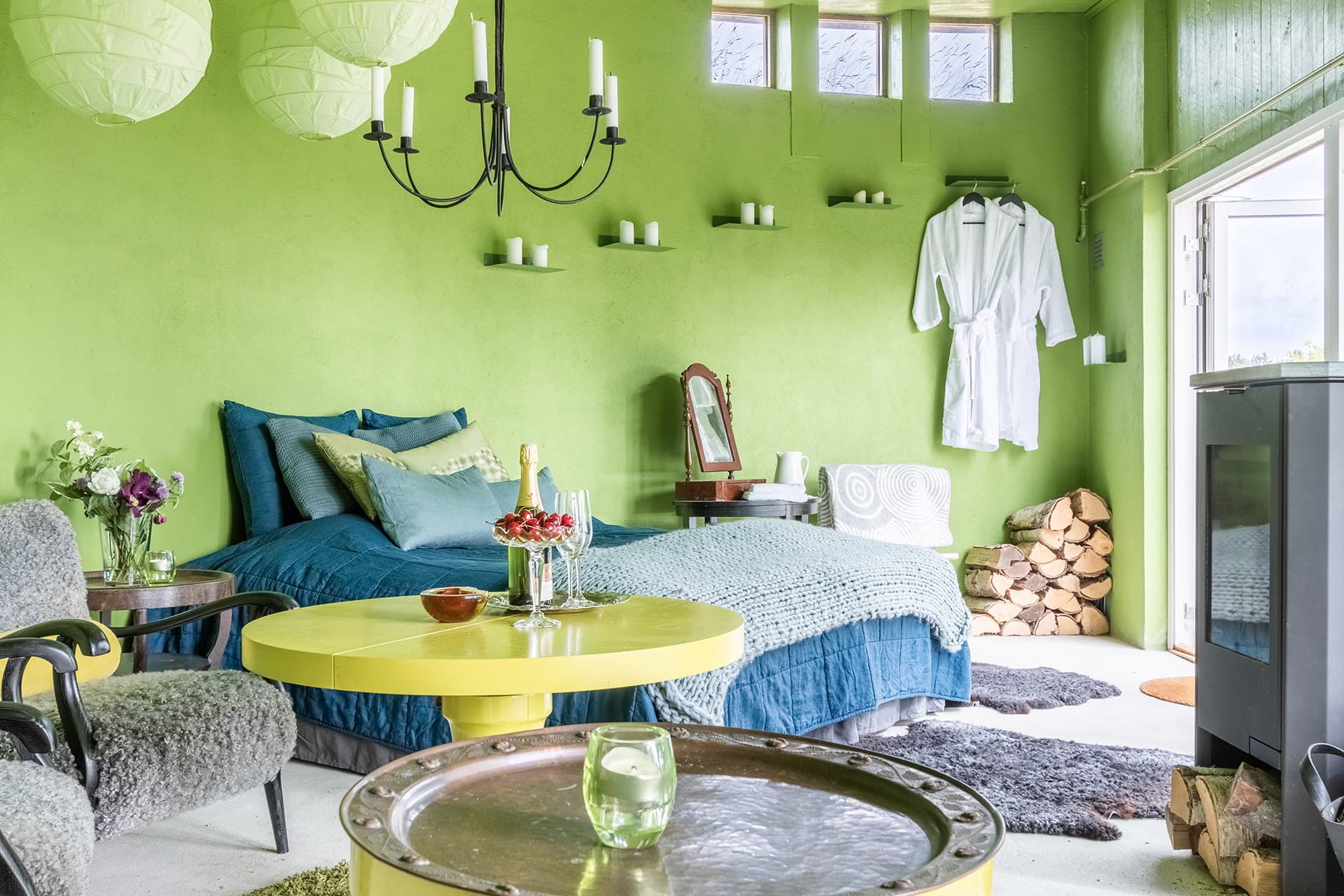 Green Cocoon
Simple and luxurious at the same time