Eat with all the senses!
Cooking is a form of art, and our chefs work creatively with new daily menus. In our restaurant, we offer a five-course menu. The kitchen has chosen the menu with love and care, so you can sit back and enjoy!
Book a table in our restaurant
Opening hours
Friday – Saturday 18:00-22:00, last weekend in each month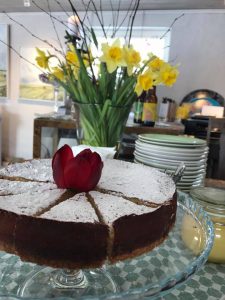 _____________________________
Easter
Thursday-Monday: Café 10:00-16:00
Thursday-Saturday: 18:00-22:00
Sunday: Easter buffet at 16:00
_____________________________
Summer season June 26-August 8, open 7 days a week
Book table for groups of 6 persons online. For larger groups please contact us.
bokning@cocoonmeetings.com
Bookable days are marked grey in the calender.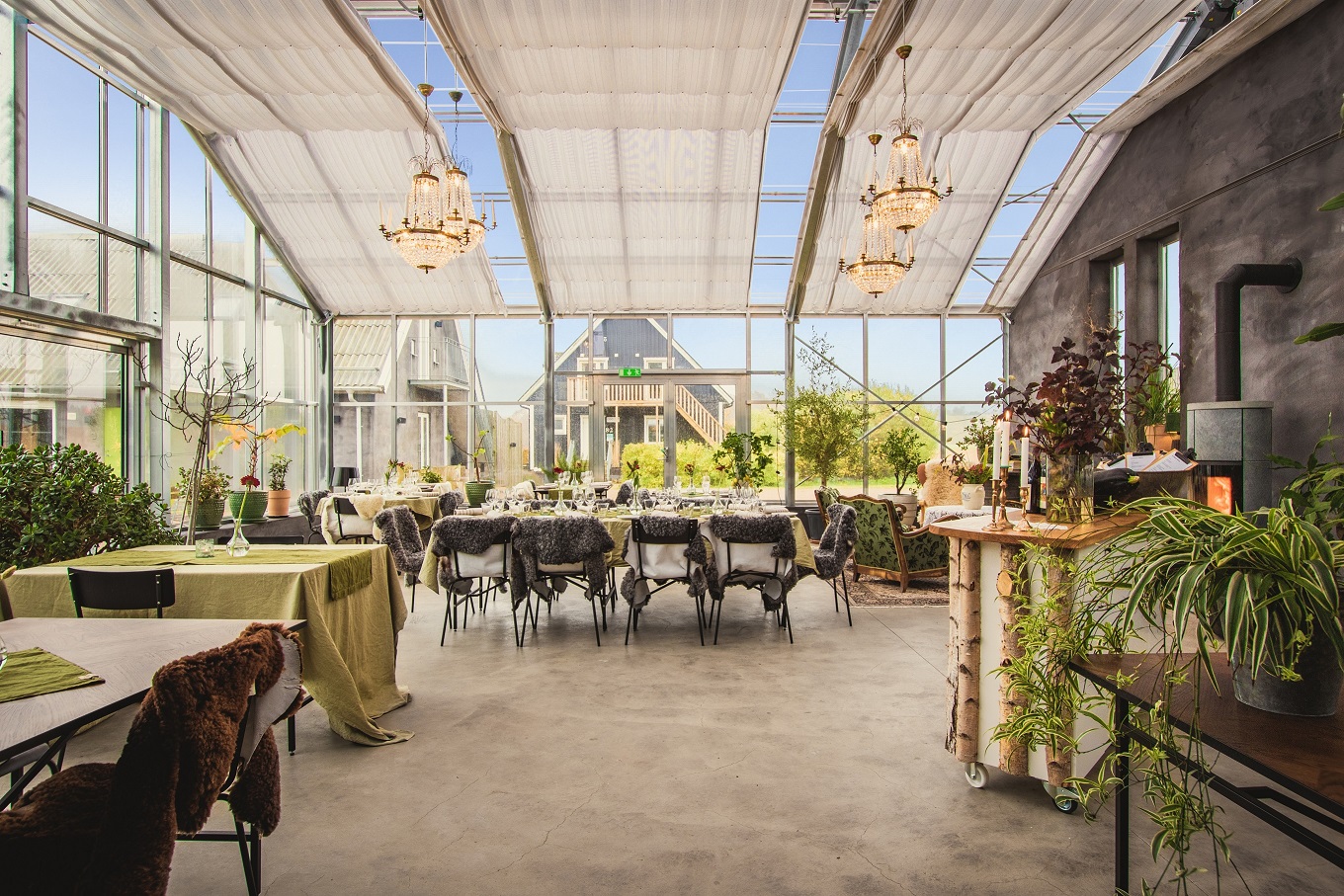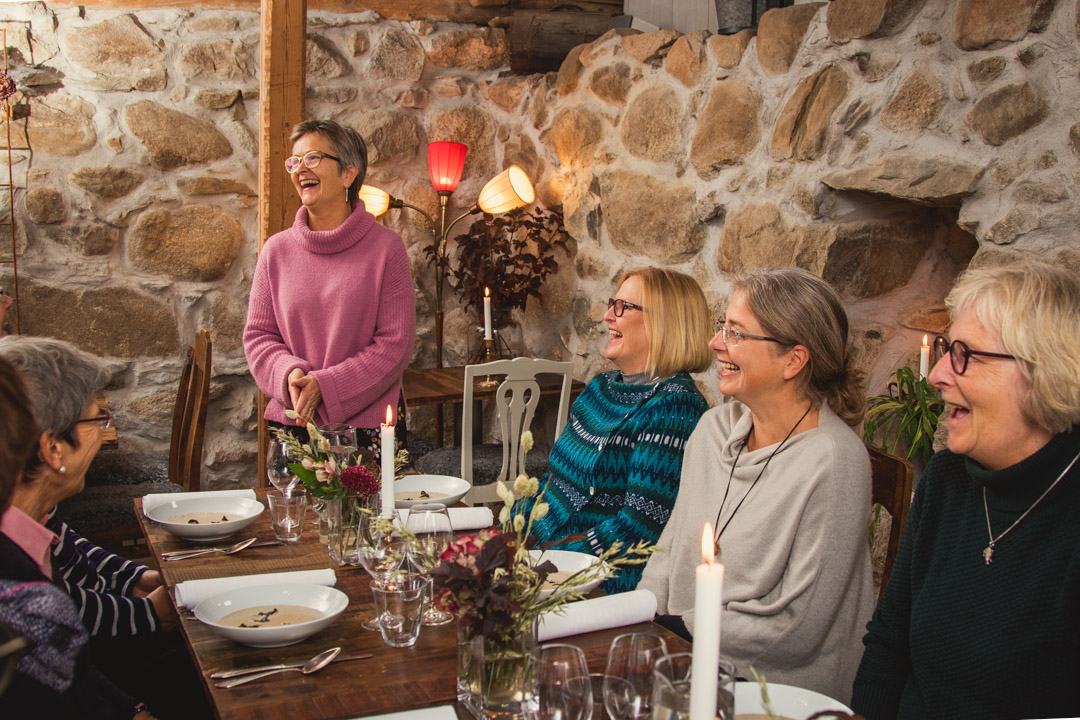 Our facilities
We have several facilities, so if you have in mind a traditional restaurant, a cozy cave or picnic in nature, we can realise your ideas and dreams.
Our food philosophy: locally grown, preferably organic and seasonal
– but above all, the food should taste good!
Experience the scents of home baking every morning for breakfast! We start at the Scanian pantry when choosing our ingredients. Fresh ingredients are at the foundation of our fantastic dishes!
We rear our own sheep and lambs. We cook all the food from scratch and therefore know what our dishes contain.
We feel fortunate to have one the most talented chefs in Österlen, Eve Maltais! Given her considerable experience, it's exciting to work with this amazing culinary artist.
Our five-course menu costs 595 SEK per person.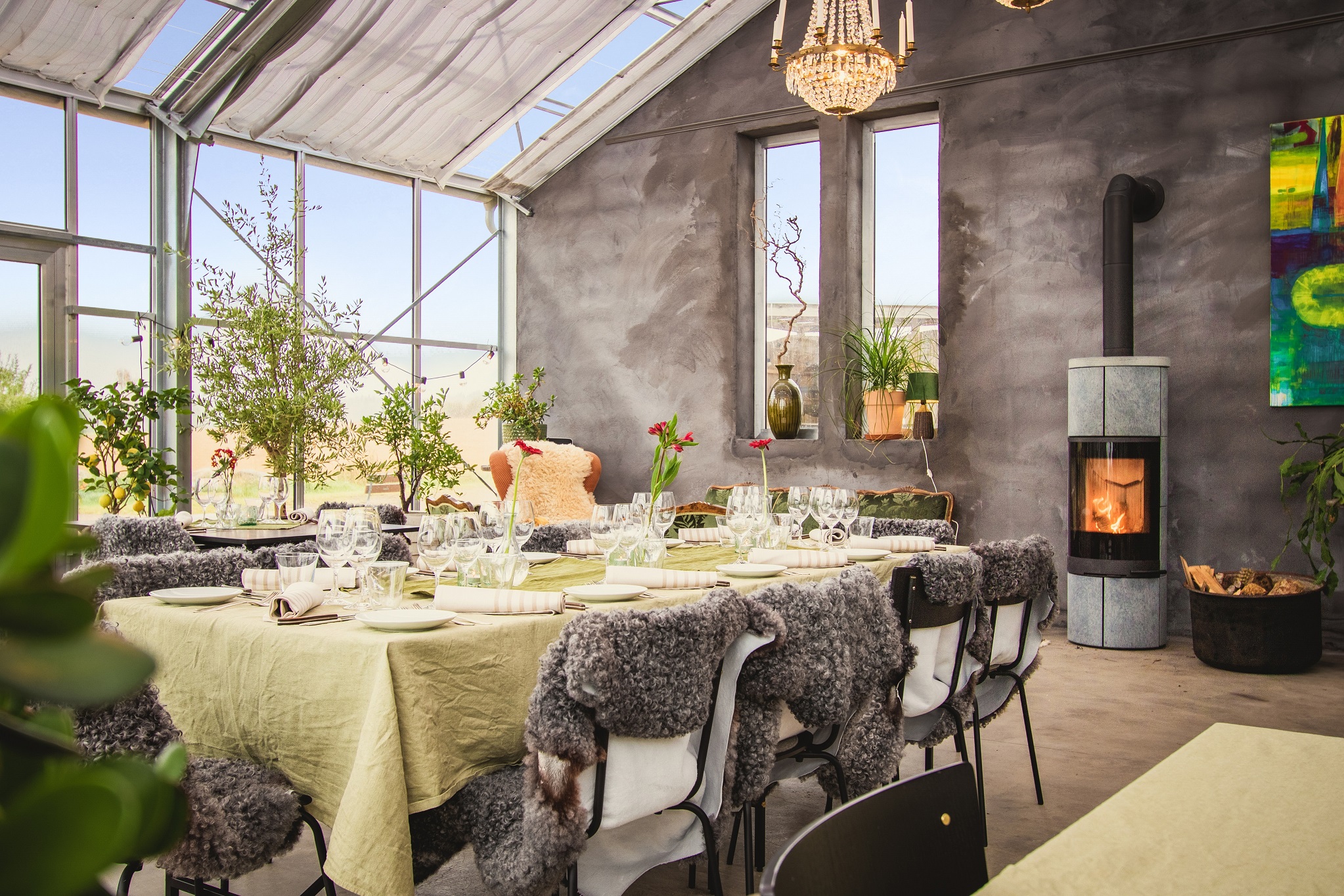 Gatherings?
Many have discovered our seamless service! We have several facilities where we can handle differently-sized parties. Why not celebrate someone's 50-60-70-80th anniversary with the whole family – staying overnight, dining and enjoying our wonderful location and unique rooms!
Contact us for a quote – rent the whole place!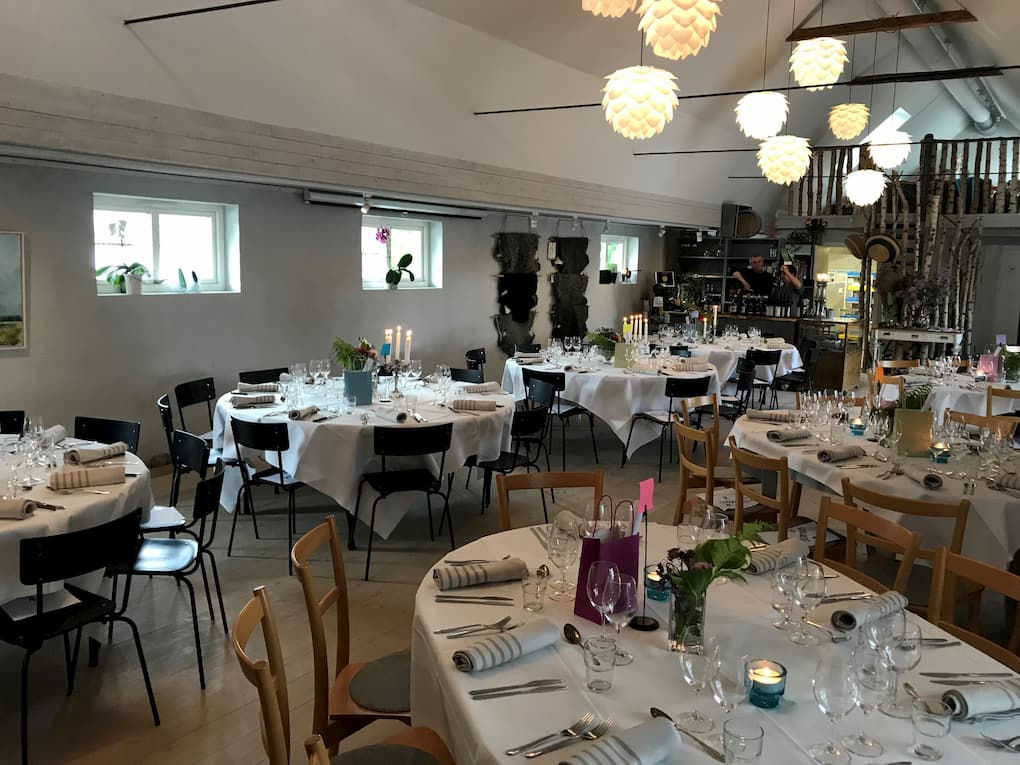 The food was fantastic, as were the recommended wines. Much local produce, well-composed dishes. Friendly staff, who made our stay very special. Woke up rested and enjoyed a good breakfast. Highly recommended!
Fantastic service, food surpassing all expectations with well-chosen drinks. Personal engagement from Bodil (the owner) and the staff. Convivial with a luxurious feel in beautifully decorated rooms and restaurant. The natural surroundings are a pure bonus.
This was my best dining experience in a very long time (five courses). And absolutely amazing staff who explained what everything was and gave drinks recommendations. We were well treated, I recommend visiting this place.